Yesterday morning I got the following Facebook message from Taylor.  "Hey mom are you coming down for lunch tomorrow? If you are can you bring my passport please? I need it for some Jamaica thing."   
I knew what he meant.  His church group wanted passport verification for their short-term mission trip to Jamaica. They planned to build a house and minister to some folks there.  Their departure date?  Exactly three weeks away. 
Later in the afternoon, I got a phone call with some disappointing news.  A friend had just heard a firm "No" to an application.  He'd worked so hard, done everything right, yet garnered no reward for his efforts.  We didn't understand.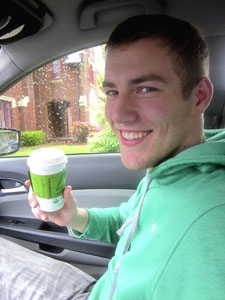 After dinner I pulled Taylor's passport from our safe deposit box.  To my horror, I discovered that it had expired last month.  We'd messed up, big-time.  I phoned Taylor, left a message and did some on-line research.  Expedited passport renewal takes 2-3 weeks.  We could apply in person at the Corvallis post office tomorrow at 10 AM.  Bring a mess of paperwork and a fat checkbook for late fees, the webpage instructed.  No guarantees.
Taylor returned my call at 8:30 PM.  I heard him shudder over the phone at the news, but I knew he'd follow through on my instructions: 
Go to the Corvallis Fred Meyer and take a passport photo.
Xerox your driver's license.
And he did. 
At 11:30 PM, the phone rang—never a happy report at that hour.  Taylor's driver's license was missing.  He'd looked everywhere.  I added a third entry to his to-do list:
 Return to Fred Meyer when they unlock the doors at 7:30 AM.  Open Xerox machine.  Find driver's license. 
And he did.
At 8:45 AM, I drove to Starbucks for a decaf tall skinny cinnamon dolce' latte.  The drive-thru' line had two access points.  I'd narrowly beat another car and tapped the gas pedal to secure my lead.  I had important government business ahead, right?  Immediately I felt the guilt.  That wasn't very nice.  So what did I do?  I kept myself occupied.  I cleaned up dog hair on the front passenger seat…anything to keep from acknowledging the wronged gal in my rear-view mirror. 
After filling my lint roller with blond Bailey fur, I reached Starbucks' window.  I handed my $3.25 to the attendant, but she just grinned and said "No charge.  The woman in the car in front of you already covered it.  Did you recognize her?  She said she was your neighbor and insisted on paying for whatever you ordered."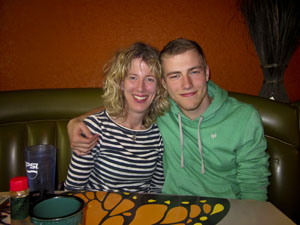 I looked ahead at the tan sedan waiting to pull onto Commercial Street.  I didn't recognize the car and the angle didn't allow a good look at the driver.  I beeped my horn and waved, trusting she'd correctly interpret my gesture as gratitude.
My unmerited latte gift gave me a happy flutter, a flipside reaction to Taylor's shudder of last evening.  Inspiration struck, an idea rooted in the generosity of my neighbor:  I would pay for the gal behind me.  I could redeem my rudeness. 
"What's the charge for the car behind me?" I asked. 
"$3.25."
I still don't know who paid my own bill.  If it was you, please tell me, I would really like to know.  But in a way, there's pleasure in not knowing.  You all did this for me, you all get the credit.  Thank you.
Heavy rain and latte goodwill washed away the stress of the previous 24 hours.  The green hills and passage through my great-great-great grandfather's Corvallis farmland cleared my head.  I thought of the friend who'd just gotten the rejection notice.  I remembered how he'd heard "Yes" three times in the past in big ways, in inexplicable ways.  Jim and I still marvel over these miracles, we call them.  There is a greater plan afoot we don't know or understand.  I fully believe this.
At the Corvallis post office, Taylor and I approached the passport window with humble affect and a found driver's license.  We pleaded our case, throwing ourselves at the mercy of the passport clerk.  Did we have a shot here, we asked, or should we make an emergency appointment in Seattle?  She expressed optimism and accepted our rush fee.  We awaited scolding, but got only grace.  Afterwards she smiled at Taylor and said, "This will expire in ten years.  Next time, when you are thirty, you will have to come in and renew this by yourself."  Point taken, Taylor told me later, contented.
Taylor and I celebrated our successful expedition of an expedited passport request with breakfast at the local greasy spoon.  The waitress messed up our order twice so we gave her a big tip. 
We trust that everything with the passport will work out for the best.  Maybe Taylor isn't supposed to go to Jamaica at all.  Or maybe we'll end up going to Seattle at the last moment.  If we do, we'll make it an awesome trip.  And on our way out of town, we'll go through Starbucks and buy a round for the car behind.  Everything will be alright, one way or another.
<body
-