"You're driving to New York?" people would ask, a combination of disbelief and slight admiration for the craziness of it.  And maybe some horror.  I flash-backed to the reaction we got for another risky trip just over a year ago as we set off for Paris--just as the pandemic began. 
Fortunately, once I explain the rationale for this journey, I get more positive responses, namely suggestions for places previously lived, visited, or wished to visit--and that we should visit now. 
And if they bother to consider our plans for moment more, they often get a starry look in their eyes and say, "You get to go on this big trip after a year of being stuck home." 
Yes, exactly. 
Today Jim and I set off from Salem for our first day on our road trip to New York City.  I've never personally known anyone who has driven to New York before.  There's probably a reason for that. 
Jim and I have driven back and forth across the country a couple of times, but that was in the mid-1980s when we were young and poor and Jim had to report for duty as a dentist at Langley Air Force Base in Hampton, Virginia.  I was pregnant with Zach and we largely stayed with friends and family on our way, traversing the southern route of the USA. 
My only longer road trip was when I was barely one year old and my parents drove from Atlanta, Georgia to their new home in Salem, Oregon.  Dad had just completed his oral surgery training in Atlanta and my folks were ready to begin their new chapter of life back in Oregon.
They soon discovered, however, that I wasn't ready for a huge drive across the country, as my motion sickness prevented me from sleeping in the car.  Instead I screamed.  I screamed from Georgia to Oregon, each day passing out from exhaustion when we'd stop at our motel.  A couple family members still recall the howling nightmare in that automobile, visibly shuddering at the memory.  I still can't sleep in cars.  Or trains.  Or planes. 
Perhaps, then, it is fitting that we have a living creature in our back seat that is equally distressed by our travels and lets us know it.  But instead of screaming, Annie and Juan Carlos's dog, Sophie, trembles and hyperventilates.  Her slobber rains such that I had to set Starbucks napkins down on the center armrest to contain the flow. 
Sophie is one of two reasons for this trip.  The other is Annie and Juan Carlos's car.  We have to get them both back to their rightful owners.  Annie  and Juan Carlos left Oregon in November for Juan Carlos to start a medical residency opportunity in Brooklyn.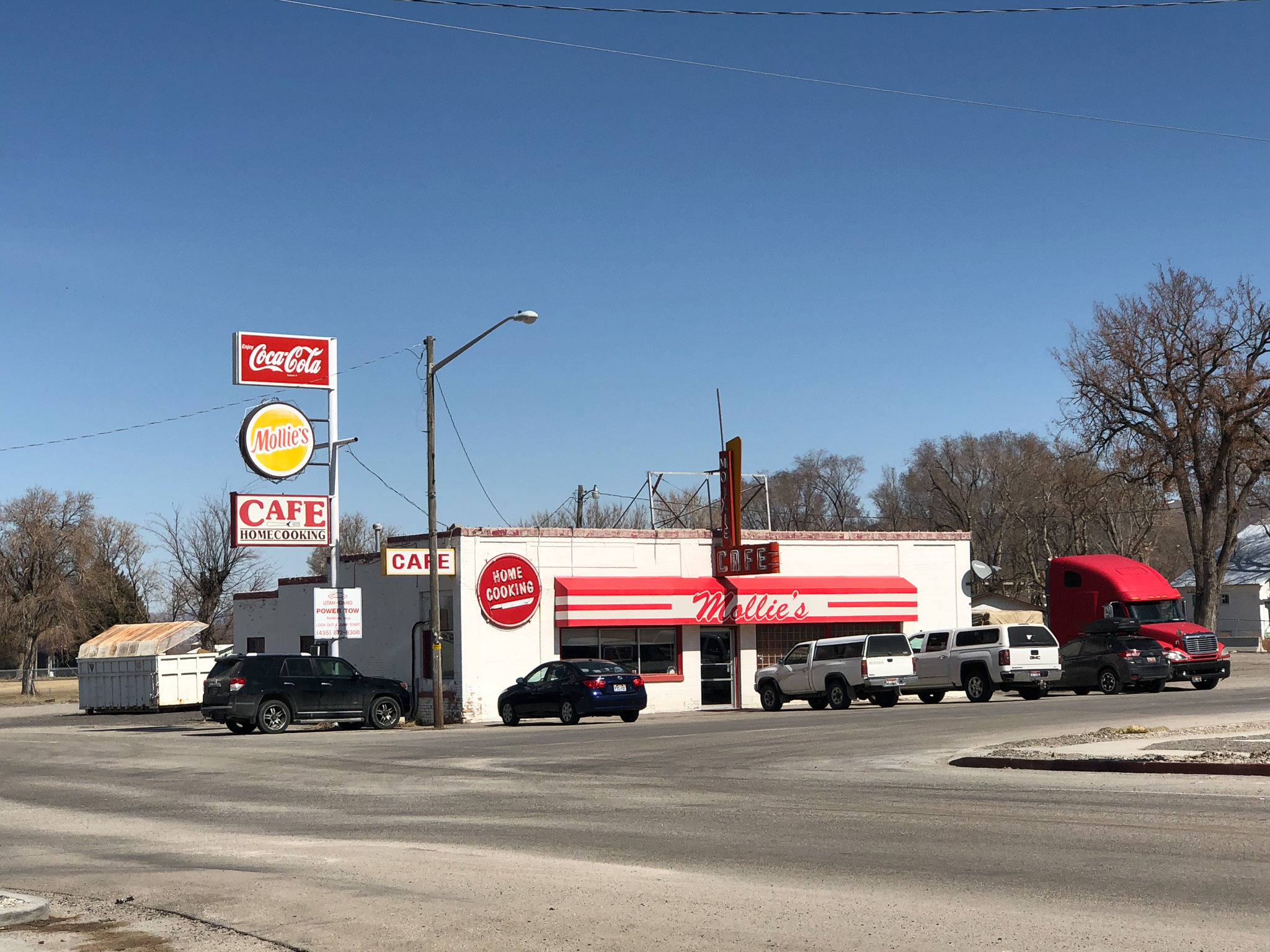 We toyed with shipping the car back, which was do-able but costly.  The pandemic limited the dog-air-cargo options, and the weather restrictions mid-winter made it even more complicated. 
But our Annie missed her Sophie something awful and Jim is a complete softie for his baby girl so before I knew it, the two of them had hatched a plan:  Annie would fly back to Oregon, then she and Jim would drive the dog and car back themselves.  Pre-vaccination.  In early January. 
I reluctantly went along with this hazardous proposal but quickly my wiser nature prevailed and I had a minor freak-out over the whole scheme.  I rarely flip out like this for a couple reasons: 
 Nobody enjoys a meltdown.
 It works best if rarely used.
So I played my mommy melt-down card, and it caught everyone's attention pretty good.  I volunteered instead to do the drive with Jim, but only if we could do it post-vaccination and not until at least late March.  And we'd take our time, see some weird and wonderful stuff on our way (what remained open during the pandemic, anyway), stay with our new New Yorkers a couple of days, then fly home to Oregon.    
Turns out, late March is still a stretch, weather-wise.  Our route takes us through Cheyenne, WY, where they had nearly three feet of snow four days ago. 
The day before we were due to leave Salem, weather reports predicted a couple of new snow showers along our route.  Jim suggested we jumble our journey and leave a day and a half early, which was a challenge to me who plans in anal-detail fashion.  It was like taking my huge, recently completed puzzle and deliberately dumping it on the floor to reassemble under a tight timeline.  Fortunately large pieces of the puzzle remained intact, which helped.  And I made Jim call in all the cancellations. 
MARCH 18, 2021, Salem, Oregon to Baker City, Oregon
This morning Jim left a half hour before me to drop off his truck at the economy lot of PDX so we'd have a ride home.  (No airport shuttle to Salem during the plague.)
I have little to report from today's drive since I've done it nearly every year of my life as a part of our summer journeys to our little log cabin in McCall, Idaho.  Aside from the dog slobber, it went well.  We used to play The Carpenters to soothe our fussy kids in the car on long drives and attempted it on Sophie, but Richard and Karen did little to settle the savage pup, though they did help us humans a bit by drowning out the panting.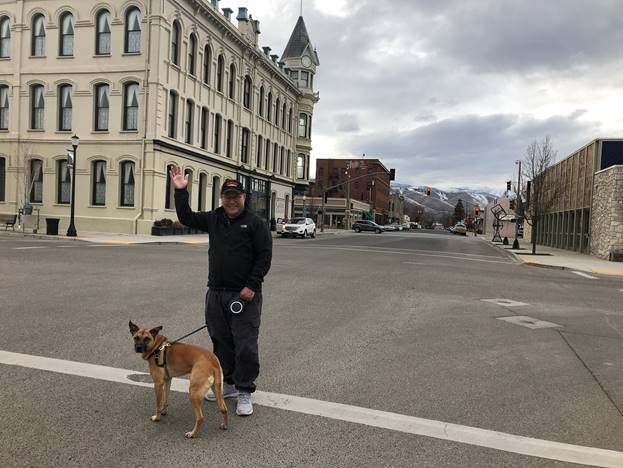 We took Sophie on an after-dinner walk here in Baker City to the cemetery where my great-grandparents are buried.  While I never got to meet my great-grandmother, Josephine Robinson Tyler, she holds a warm spot in my heart due to her life story. 
My great-grandfather Joseph Tyler (yes, they were Joseph and Josephine) dragged Josie away from her siblings, parents and grandparents who'd successfully homesteaded in Corvallis, Oregon to the desolate hills of Durkee, Oregon.  Their land had no running water and Josie died of an infection after delivering my grandpa's little brother.  Word is Joseph was a pretty awful guy in general.  I set a rock atop her grave every time we visit Baker City.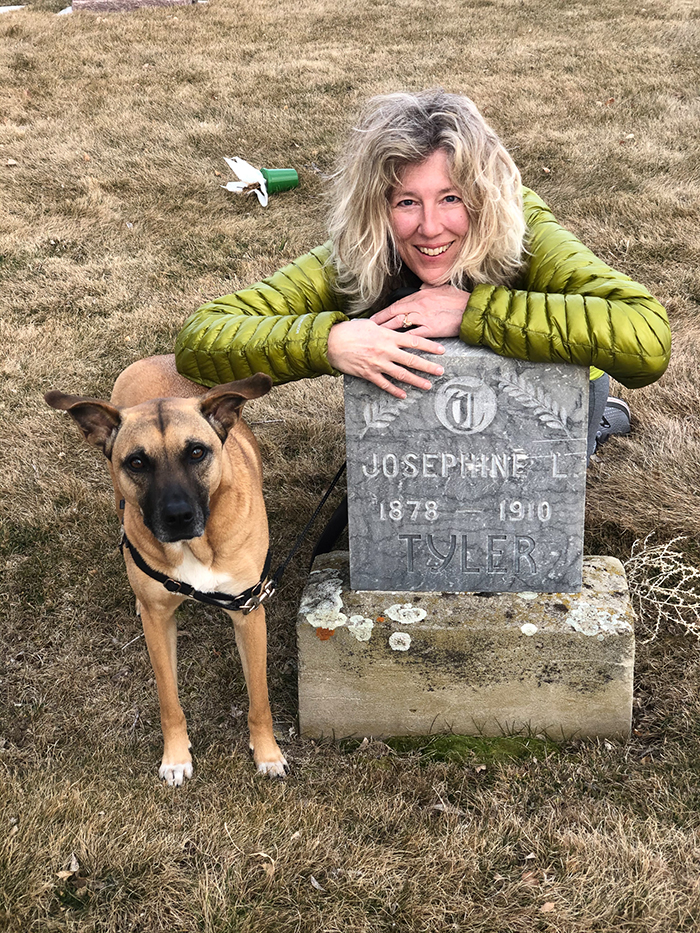 Jim naps next to me at our roadside motel.  Sophie now rests quietly and comfortably on her dog mattress, fully content and peaceful since our arrival.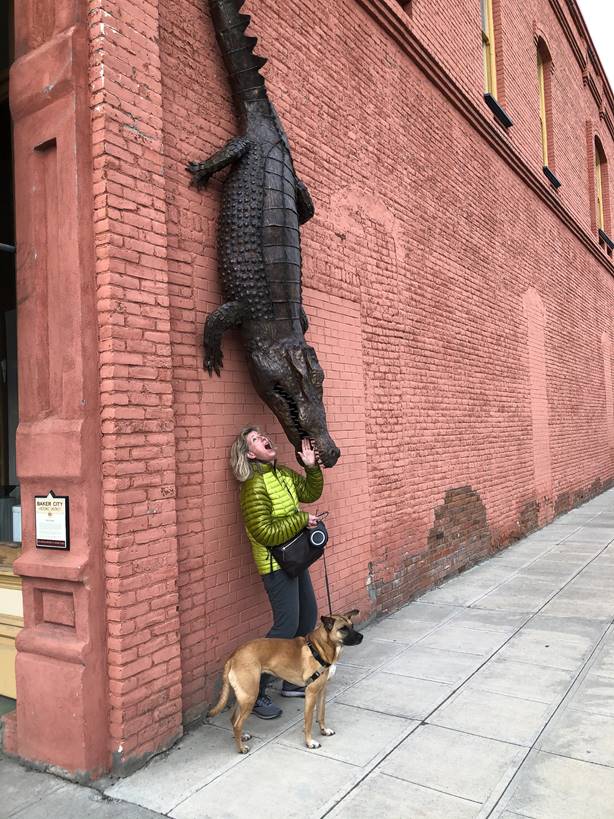 March 19  Baker City to Evanston, Wyoming
Mask notices still plastered the lobby door when I went to check out of our motel at 6:45 AM.  The receptionist wore a mask as he handed me their Covid interpretation of their usual hot breakfast:  two paper bags with small granola bars, uncut apples, and dry packaged rolls--like school sack lunches with un-tradable items. 
I thought about yesterday's check-in where the receptionist had gone MIA, leaving me utterly alone in the lobby for several minutes.  Had the coronavirus killed the business, I'd wondered?  Had a roadside strangler slaughtered the front desk clerk?  I'd have been more spooked were it not for Jim and watch-dog-Sophie ("Unless I know you, I'll assume you're a terrorist") parked right outside the door.  Once the clerk materialized, he wore no mask.  I said nothing. 
But this morning's receptionist seemed a lot more on the ball, and though I rarely complain in restaurants or hotels, I figured this dude might want to know about his not-murdered, un-masked employee, so I gave him a quiet heads-up.
"Yeah."  He paused.  "He's my boss."  He chuckled--resigned--before continuing. 
"Probably two-thirds of people who come in here don't wear masks, and I'm getting tired of being the mask police.  We've had very few cases in this area so they don't care, but I have to deal with guests from all over the place and I don't want to get sick.  I just got my first Moderna vaccine yesterday." 
I thanked him and told him to stay safe.
We'd hoped that Sophie might have adapted somewhat to cross-country car driving by day two, but her panting promptly resumed.  "It's like radio static," Jim says.  Sophie exhales about eight inches from my left ear and I am grateful she can't give us Covid because the viral load would be insurmountable.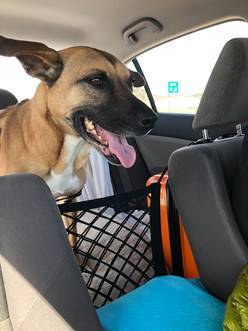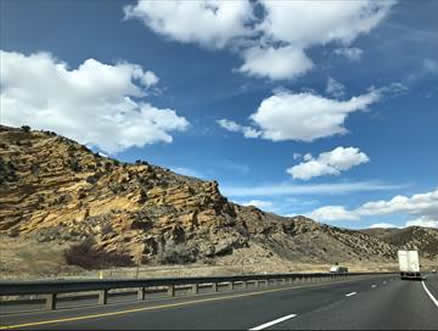 In another attempt to calm our canine, I played Pachelbel Canon from my iPhone as we passed Durkee and then "Everything's Alright" from Jesus Christ Superstar (me harmonizing with Mary Magdelene), all with no luck.  "Bohemian Rhapsody" brought short relief, but that may have been less Freddie Mercury and more temporary exhaustion. 
As we drove through Boise, I nodded towards my mom's hometown where we used to go visit my grandparents in their rambling old house in the central core.  Now downtown gentrification has put their home beyond reach of folks like my mechanic grandfather. 
Past Boise the road runs mostly flat, straight, light of traffic, and 80 mph.  We flew across Idaho, which worked well for us as I wanted to log in a big chunk of miles the first two days in order to:
 Get a jump on the trip while we were fresh.
 Not spend too much time in places we'd been before.
 Avoid snow showers.
 Have more time later to discover new exotic locations, or at least new to us, like Nebraska. 
We ate an outstanding cowboy lunch at a diner in Snowville, Utah, but otherwise kept moving besides than stopping for occasional dog mental health and panting re-hydration breaks.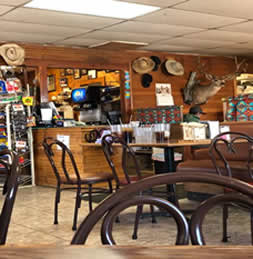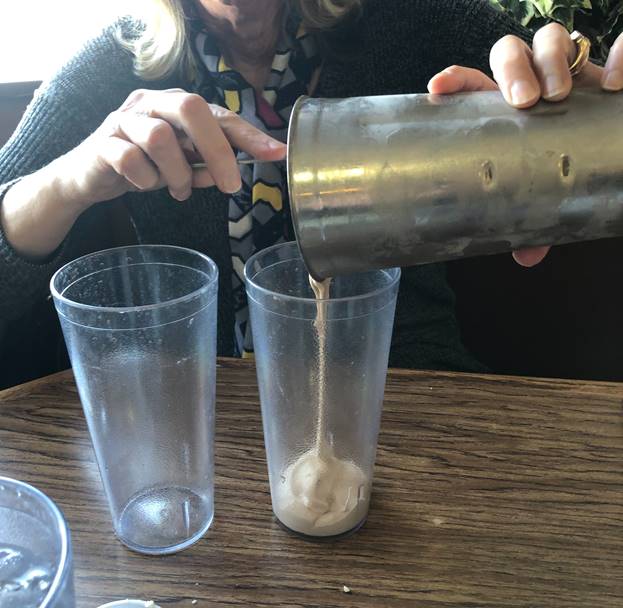 Sophie's doggie supplies contained an old bag of pet Wee-wee pads, and Jim suggested we replace our soaked Starbucks napkins with them.  Once we determined which side was up, we game-changed our slobber situation.  We have only the occasional panting geyser of drool to manage now. 
I had little expectation for Evanston, Wyoming beyond a decent bed.  Instead, we stumbled upon an historic railroad town, about as cute as you can get before it gets wrecked by too much discovery. 
The town has countless architectural gems of homes, big and small, that anywhere else would be appropriated as historical house museums.  A thoughtful Asian garden commemorates Evanston's once-large Chinese population.  At the train depot, a plaque describes Evanston's most glorious of days in 1903 when Teddy Roosevelt made a twenty-minute rail stop.  Multiple old western governmental and business structures still stand, some with funky colors and edges that might cause historians to hyperventilate like a nervous dog traveling cross-country.